Washing Machine Repair in Colorado Springs
Washing machines typically present obvious signs of malfunctioning. Between leaking, making odd or loud noises, going off-balance, not draining, and other issues, there's a lot that can go wrong. If you are facing any of these problems, contact SOCO Appliance Repair for professional washing machine repair in Colorado Springs and the surrounding areas. Reach out to our expert team to schedule an appointment today!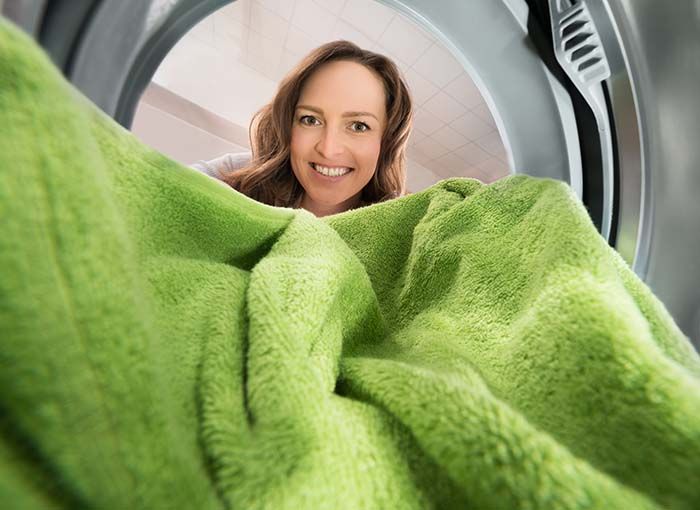 Common Washer Problems
Seeing as washing machines have a lot of moving parts, there are a lot of common issues that can occur. A malfunctioning washer can be a real hazard to your home, so if you are experiencing any of these symptoms, you should contact a repair company immediately to ensure that the problem doesn't become worse:
Your washer is unresponsive.

During wash cycles, it is vibrating far more than normal.

Water is not draining or leaking from your unit.

Water won't reach your desired temperature.

When you remove your clothes, they are covered in detergent.

Your clothes come out of the washer soaking wet.

The washer is spinning irregularly or not at all.

You notice foul odors coming from your machine.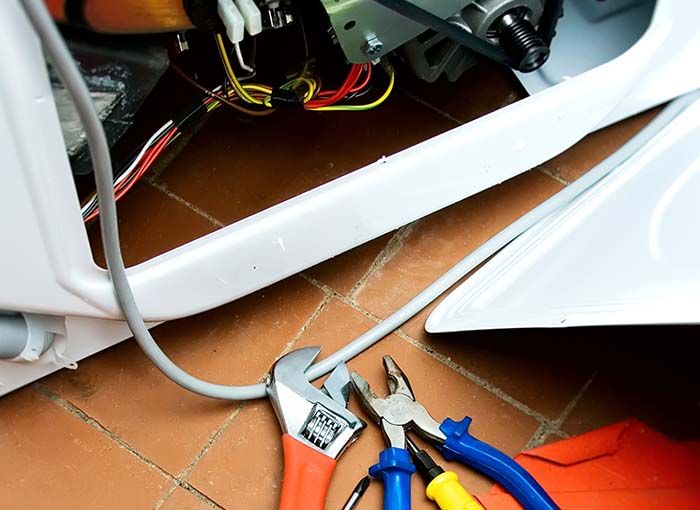 What We Can Fix
Every washing machine is different and can come with its model-specific issues. With all of our years in the appliance repair industry, we've developed a vast knowledge about washers from all kinds of different brands, including:
LG

GE

Kenmore

Samsung

Whirlpool

Maytag

And more!
If your washer brand isn't on that list, don't fear! We will inspect your unit and do all the research we need to ensure that we can address the problem correctly.
Are Repairs Expensive?
Depending on the age of your machine and the repairs or parts necessary to get it back in working order, the price of repairs can vary wildly. Older machines tend to require parts that are difficult to find and might be more expensive. However, the fact of the matter is that repairing your washer is almost always cheaper than going out and purchasing an entirely new unit. We will do our best to find you the best deals on parts and charge you fair rates for our service.
How Can SOCO Appliance Repair Help Me?
Washing machines are complex pieces of equipment. When something goes wrong, trying to fix it yourself could make the problems that you are experiencing even worse and perhaps completely break your unit. It will save you time and money, as well as give you peace of mind about the functionality of your washer when you call in professionals like the team at SOCO Appliance Repair. No matter the age or model of the machine, we know what we are doing, and we'll make sure that the problem is fixed so that you don't have to worry about it.
If you find that your washing machine isn't working properly, make sure that you address the problem quickly when you call experienced appliance repair technicians. We won't stop until you are fully aware of what the issue was and we have fixed it for you. Don't trust just any business with your expensive machinery — contact SOCO Appliance Repair in Colorado Springs to fix your washer now!
Why You Should Hire SOCO Appliance Repair For Your Repair Job

Locally-Owned

YEARS OF FAMILY EXPERIENCE

Fast Service

REPAIR WARRANTIES

Excellent Customer Service

Thorough Inspections and Repairs

Honest, Affordable Quotes for Services

Appointments That Fit With Your Schedule