Solutions For Broken Dishwashers in Colorado Springs
Your dishwasher is a lifeline in your Colorado home; whether you live alone or with several other family members, ensuring your everyday dishes are efficiently cleaned and sanitized is important. The second your dishwasher shows signs of malfunctioning, it can become a gigantic headache, as now it's up to you to hand-wash everything you use while cooking. However, SOCO Appliance Repair in Colorado Springs is determined to prevent homeowners from being put in this situation with our appliance repair and dishwasher repair services.
We understand what a giant convenience this is and how it leaves you realizing how much you use and appreciate your dishwasher. Doing the dishes isn't considered a fun experience by most people, and our SOCO Appliance Repair staff members are here to ensure you don't have to do everything by hand!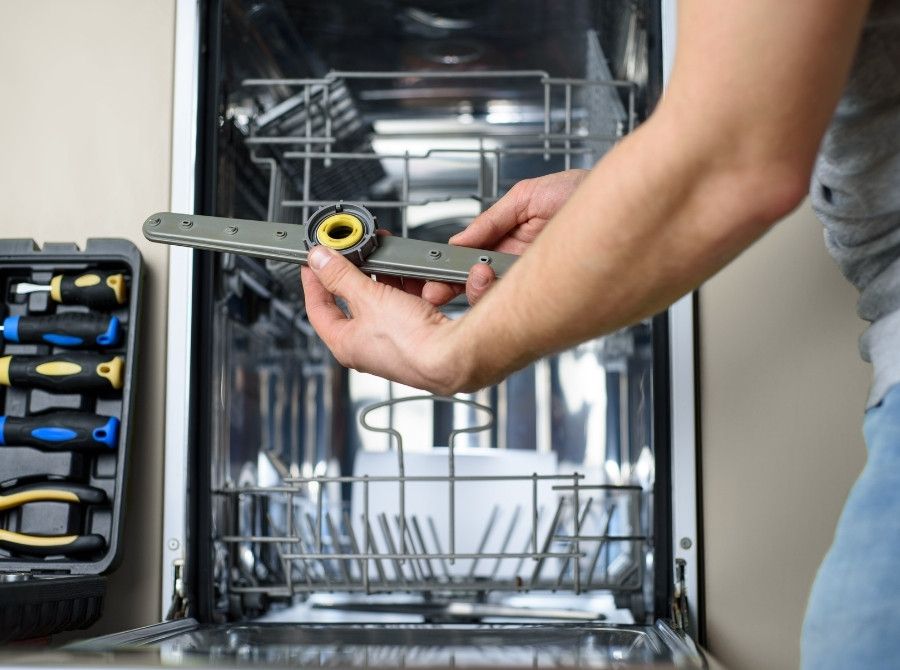 Common Colorado Dishwasher Repair Issues
As a premier Colorado dishwasher repair company, SOCO Appliance Repair has come across many different issues that plague broken dishwashers. While it's always best to contact an appliance repair specialist to ensure the issue is fully resolved, we're happy to provide a few different situations that many homeowners may come across. Our professional, transparent dishwasher repair service technicians are committed to providing a straightforward diagnosis and quote for you as we can work towards a solution as efficiently as possible. If you notice any of the following signs in your dishwasher while it is running or after it has finished running, contact SOCO Appliance Repair today:
The dishes are not getting cleaned as effectively as they used to or not at all

The inside of your broken dishwasher has an abundance of suds and soapy water

The dishwasher is leaking while running

The dishwasher itself is not draining properly (i.e. there is standing water after it is finished running)

The dishwasher has accumulated a foul odor
How You Can Fix Your Dishwasher At Home
Our Colorado dishwasher repair personnel are all about providing homeowners with the best customer service possible. As a family business that has been fixing broken dishwashers for over 50 years, we are passionate about protecting your appliance investment and making your life as easy as possible. For this reason, we're excited to share a few at-home tips you can follow to save yourself from dealing with a broken dishwasher and to survive the situation before a SOCO Appliance Repair technician can provide the necessary help! Follow our advice below on how to fix your dishwasher at home and then contact us for a free quote on one of our professional services!
Our appliance repair experts recommend regularly taking the time to ensure your dishwasher filter is clean. The filter is typically located at the bottom of the tub, and it looks like a cap that you turn counter-clockwise to take out and clockwise to put back in. The reason why you should be taking this out to carefully clean it every two to three cycles — without puncturing the filter itself — is to ensure your dishes are getting cleaned properly and that the machine is performing well.
Contrary to popular belief, our Colorado dishwasher repair company also recommends loading non-scrubbed dishes into your dishwasher. This is because many modern dishwashers have sensors that sense how clean the water is; therefore no dirty dishes can cause the dishwasher to believe the job is done earlier than it should be. Additionally, SOCO Appliance Repair recommends never using regular dish soap, such as Dawn, inside your dishwasher to prevent the build-up of suds and vacuuming up any excess standing water in your dishwasher after its run. However, after doing so, it's important to get a thorough diagnosis from our broken dishwasher repair technicians!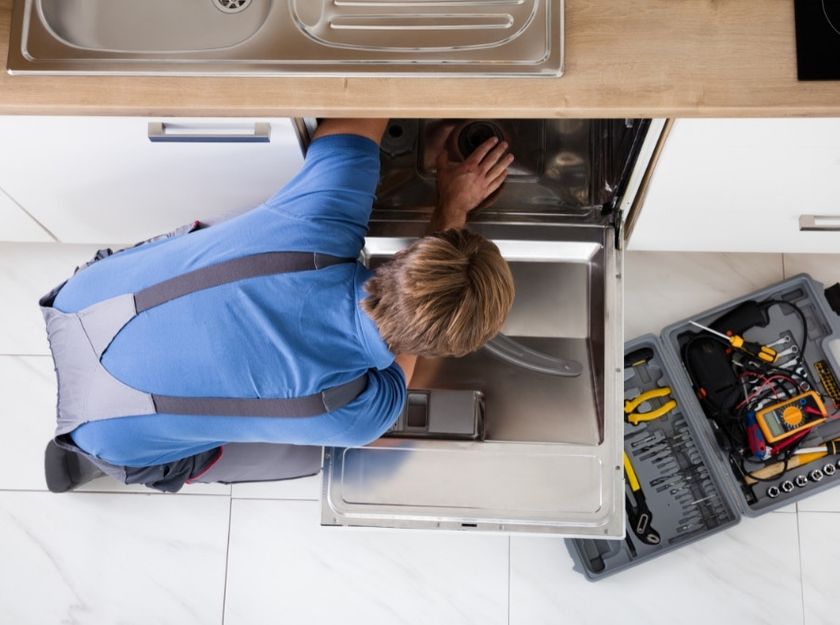 What SOCO Appliance Repair Services Can Provide You
Choosing SOCO Appliance Repair for all your broken dishwasher and broken appliance needs allows you to save a significant amount of money in the long run. Contacting us to diagnose and repair any issue prevents you from having to purchase a brand new dishwasher, which can cost a pretty penny.
However, our Colorado dishwasher repair services are also backed by a one-year replacement guarantee on parts and labor, and same-day services are available for emergencies. Get in touch with us today to get started!
Why You Should Hire SOCO Appliance Repair For Your Repair Job

Locally-Owned

YEARS OF FAMILY EXPERIENCE

Fast Service

REPAIR WARRANTIES

Excellent Customer Service

Thorough Inspections and Repairs

Honest, Affordable Quotes for Services

Appointments That Fit With Your Schedule