Understanding how your refrigerator operates is important
so that you know what to look for to determine if your refrigerator needs repairs. With that in mind, if you determine your refrigerator isn't running the way it should, one of the first things you should do is reach out to an experienced team of refrigerator technicians.
Luckily, if you live in Colorado Springs or the surrounding areas, our team at SOCO Appliance Repair can provide you with the repair services you need to fix your refrigerator in no time at all. Continue reading below for a few troubleshooting options, and when you're in need of repairs, don't hesitate to reach out to SOCO Appliance Repair today!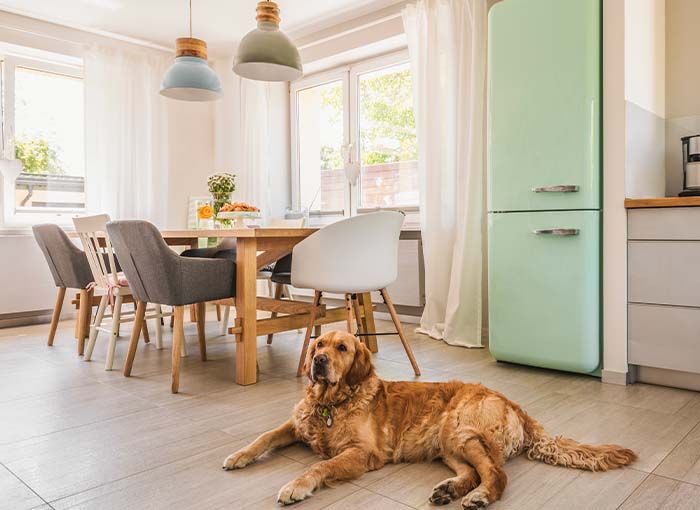 My Refrigerator Is Having Issues. What Do I Do?
There are several reasons why your refrigerator may have stopped cooling. If you've noticed your refrigerator isn't operating like it should, don't panic. Instead, take a look at your fridge to determine if anything looks different. Has the temperature been turned down all the way to the lowest setting? Are the vents on the back of the refrigerator blocked? Is there anything stuck in the condenser fan?
If everything appears to be normal, the next step is to reach out to the professionals. Our team at SOCO Appliance Repair will assess the situation over the phone and then come to your home to repair the problem. In the meantime, be sure to open the refrigerator door as little as possible to keep cool air inside.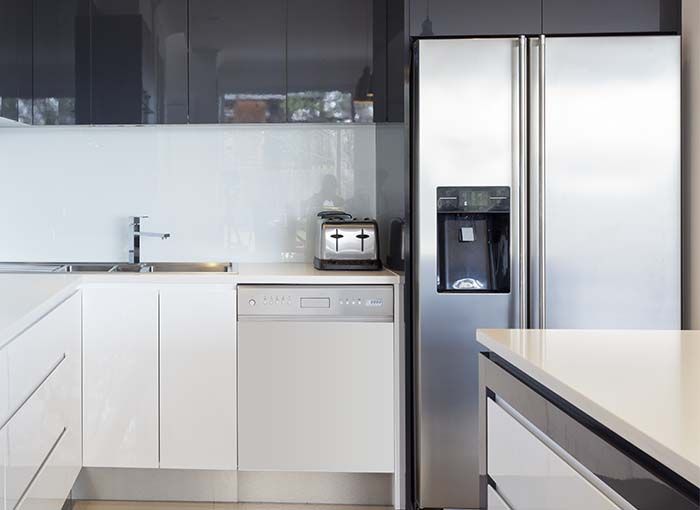 Why Work With Professionals?
Many people prefer doing projects themselves as opposed to calling professionals. While there are certain scenarios where you can effectively fix a problem on your own, refrigerator repair may not be one of them. Even if the problem seems simple, trying to solve it on your own could result in a bigger problem that could cost more down the road.
At SOCO Appliance Repair in Colorado Springs, we have years of experience repairing refrigerators. Not only do we have the know-how to fix numerous issues or problems you may experience, but we also have the proper tools and safety protocols in place to ensure the job is done quickly, safely, and correctly. If you have any questions, don't hesitate to reach out to our team today!
What You Can Expect
When most people experience an issue with their refrigerator, they want the problem fixed as quickly as possible — after all, your food starts to spoil as soon as your refrigerator stops working. With that in mind, you may be wondering what you can expect when you reach out to our team for refrigerator repairs. At SOCO Appliance Repairs, we take every call very seriously. When you work with us, you can expect our team to be at your home in a timely manner to inspect your fridge and determine what is causing the problem. Once we know what the problem is, we will talk to you about our plan and give you a timeline for when the issue will be fixed. Our team always takes your time into consideration, which is why we offer timely repairs and will work with your schedule to find a time that is convenient for you.
Call SOCO Appliance Repair Today!
At SOCO Appliance Repair, we understand that when there is an issue with your refrigerator, it can be stressful and nerve-wracking, especially if you've never had to deal with an issue in the past.
That's why when you work with us, you can expect a team of professional, compassionate, and knowledgeable contractors who will work hard to make the necessary repairs as quickly as possible.
Are you in need of our services in Colorado Springs? Reach out to our team to schedule an appointment today! We look forward to working with you.
Why You Should Hire SOCO Appliance Repair For Your Repair Job

Locally-Owned

YEARS OF FAMILY EXPERIENCE

Fast Service

REPAIR WARRANTIES

Excellent Customer Service

Thorough Inspections and Repairs

Honest, Affordable Quotes for Services

Appointments That Fit With Your Schedule